This post is related to what is VOIP.  Details about VoIP and what is VoIP phone is mentioned below. Read it to understand meaning of VoIP.
What is VOIP?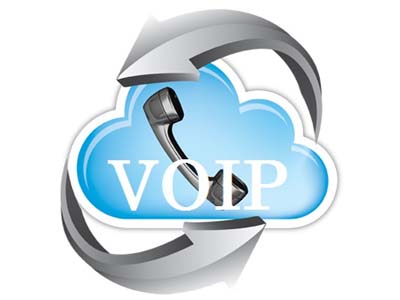 VOIP stand for Voice over Internet protocol. VoIP is a general term for a family of transmission technologies for delivery of voice communications over IP networks such as the Internet or other packet-switched networks.
It is a technology that allows making voice calls using a broadband Internet connection instead of a regular (or analog) phone line. At a very basic level it is the idea of using a data network to transfer voice between two points.
What is VoIP?-Meaning in Short:
It can be described as- Voice over Internet Protocol(VOIP), a method for taking analog audio signals, like the kind you hear when you talk on the phone, and turning them into digital data that can be transmitted over the Internet.
It is also Known As: IP Telephony, Internet telephony, Broadband Telephony, Broadband Phone, Voice over Broadband, Voice over Internet Protocol, Digital Phone Service, Cable Phone Service, Managed IP Telephony and so on
Quick History
Although voip has become a buzz word in recent years has it origins as far back as the early 1970s.
Why use VoIP?
* Lower Cost
* Increased Functionality
It provides cost savings over traditional land-line phone long distance and cell phone long distance charges. VoIP can also be used for voice mail and fax mail applications, reducing the need to print documents or have access to email applications.
How VoIP Works?
VoIP services convert your voice into a digital signal that travels over the Internet. When calling a regular phone number, the signal is converted to a regular telephone signal before it reaches the destination. VoIP can allow you to make a call directly from a computer, VoIP phone, or a traditional phone connected to a special adapter.
What is VoIP Phone?
VOIP Phone is a telephone device designed specifically for use in a voice over IP (VoIP) system by converting standard telephone audio into a digital format that can be transmitted over the Internet, and by converting incoming digital phone signals from the Internet to standard telephone audio.
VoIP phone set resembles a traditional hard wired or cordless telephone set. It employs the familiar ear and mouth arrangement with an earphone for listening to incoming audio, and a microphone (or mouthpiece) for transmitting audio. Some phone sets allow for the transmission and reception of image data during calls, so they can be considered video telephones.
Reference:
About Voip (External Link to SeoWebTechInfo.com)
Details on VoIP Here (External Link to Wikipedia)