This post is related to what is the capital city of India. Check below to know about what is the capital of India.
*The capital city of India is New Delhi. The past capital city was Delhi.
About Delhi:
Delhi, locally pronounced as Dilli is officially National Capital Territory of Delhi (NCT). The name Delhi is often also used to include urban areas near the NCT, as well as to refer to New Delhi, the capital of India, which lies within the metropolis.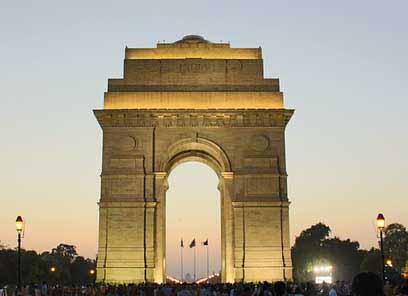 Delhi is divided into two parts.
*The Old Delhi
*New Delhi
Old Delhi was founded as by Mughal Emperor Shahjahan in 1639.
New Delhi is the capital city of India. The New Delhi originally referred to the newer sections of Delhi. The foundation of the city was laid on December 15, 1911. It is home to numerous national institutions and landmarks.
Quick facts of this capital city of India:
The capital of India is: New Delhi
Best Time to Visit: November to March
Places to Visits: India Gate, Red Fort, Jama Masjid, Qutub Minar, Humayun's Tomb, Lodhi Gardens, Rashtrapati Bhawan, Akshardham Temple.
Official languages: English, Hindi, Urdu, Punjabi
Time zone: IST (UTC+5:30)
STD Code: 011
Climate in Delhi: Chill during winters and hot during summers.
Useful Links:
*Check more details on capital of India, New Delhi Here (External link to Wikipedia)
*Map of New Delhi Here (External link to Google Map)